Recent Posts
1
Hi,
I'm really sorry to hear that you're facing these troubles. Would it be possible for you to
send us
any problematic scene? Thanks a lot in advance.
Best regards,
2
« Last post by xeniald on Today at 11:18:44 AM »
Hello,
I seem to be facing an issue all the time lately. When i optimize the materials to apply forest edge, forest pack mixes the materials of my objects in the geometry rollout.By mixes i mean it will apply material A to object B,material B to object C ect. This is happening to me all the time. I used to correct it manually but it's just annoying at this point having to re apply materials in 10 objects.
Anybody knows a solution??
3
« Last post by FC2603 on Today at 11:18:00 AM »
Thanks. I assumed as much.
4
Hi,
If possible, please feel free to
send us
/ upload your scene (ideally simplified and containing just this problematic object(s)). Thanks in advance.
Best regards,
5
« Last post by HP1687 on Today at 10:38:30 AM »
Hi All
I' am triying to fill windows with random shutter (completly close/ mid close / open)
i have a path for the spline were the windows are (the size of the window is variable)
I have the segment for the rails of the shutter
I have 3 segments for the 3 type of shutter
first I'am triying to make a Linear 1s array with no random so i have
-the rail for the start and end segment
-the shutter for the default segment
But the result don't look good like you can see in the screen shot
Does anyone have a solution for this trouble please?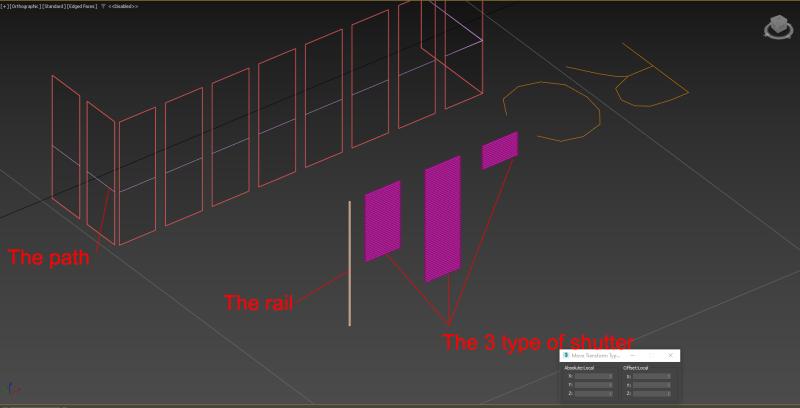 6
Hi,

That's a limitation of the "From Layers" feature implementation - you can use the Display > Update button or directly add these reference points "directly" to the Forest Set (this way, it'll be all updated automatically).

I hope that helps.

Best regards,
7
« Last post by FC2603 on September 30, 2023, 11:25:26 AM »
I have a Forest Set which uses a layer containing reference points to place trees. This all works well apart from being unable to move those points around and get a live update as you get when you've just specified reference points rather than a Set.

I want to be able to move the points around to decide on the best position for them and see the change in real time, instead I have to move the point onto another layer then re-add it and then the forest object will update with the new position.

Am I missing something or is it just a quirk of using the Forest Set referencing a layer?
8
« Last post by Keith678 on September 29, 2023, 05:39:08 PM »
Hi Paul,

Thanks for the response. Yeah I get what you mean.

I'll see what I come up with and maybe post my response if I come up with a solid solution.
9
« Last post by Paul Roberts on September 29, 2023, 04:25:57 PM »
Hi,

If the rows are overlappingand distribution is fully randomised like in your pictures then I'm afraid the best way is to precompose them into blocks that will work with the RC grid, similar to that link your mentioned to the docs. If there is a pattern then it might be possible, but fully randomised if unlikely to work.

Cheers,
Paul
10
« Last post by Keith678 on September 29, 2023, 03:26:20 PM »
Sorry there would be 100mm x 100mm but then there are also 100mm x 200mm and 200mm x 400mm and so on